Why is New Hampshire the best place to live in
Yadi Pacheco
Have you lived in New Hampshire your whole life? Did you move away and came back? Did spend a season skiing here and never left? If you answer to any of this question was yes, then you'll agree with me in what I'm about to say. New Hampshire offers a quality of life that can't easily be compared to any other state in the nation. This might sound like my own bias opinion, but it is backed up by facts. Don't believe me? Look up how New Hampshire ranks in many national qualities of life indicators in this section. We always rank in the top ten and often in the top three. 
Springtime in New Hampshire is just so refreshing, when the ground begins to thaw, and the temperature slowly starts to rise. Everyone starts getting outside. Makes for perfect days for family friendly day hikes, if you do this don't forget to track down waterfalls on your way to the peak!  
Summer is a time for the Live Free or die state to really shine. Our beaches, many festivals, national parks, lakes, and rural beauty will keep you busy the entire summer. Feeling more adventurous? Take a hike! You haven't been hiking until you've hiked the trails here. N.H. is by far, the best place to hike in New England. With 48 mountains with peaks higher than 4,000 feet, access to the Appalachian Trail, and numerous trails of various distances and difficulties throughout the state.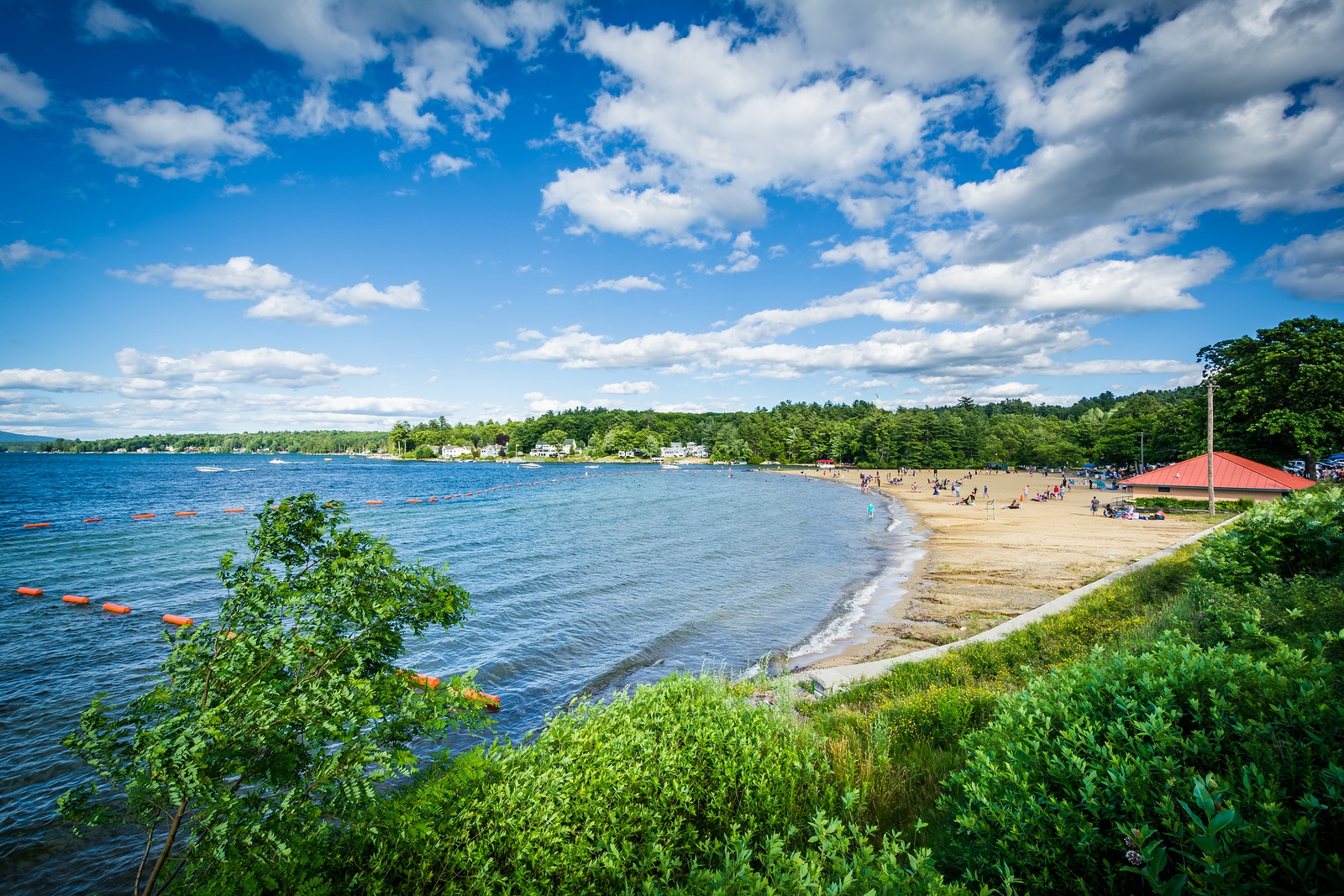 In the fall the foliage will blow your mind! So, if you want to see stunning foliage this fall? I have Three words for you: Visit New Hampshire. It's the quintessential autumn-in-New England experience. Where winding roads lead you through a painted leaf-covered landscape, quaint villages and covered bridges. Where you can take a drive, a walk or hike and enjoy the glorious views. The rivers and lakes are hugged in vibrant hues, and mountains are draped in colorful canopies of crimson, orange and gold and all within a short drive. So, grab your preferred hot beverage, buckle up and come along for an epic leaf-peeping ride across New Hampshire.
Oh! the winter! With 19 ski areas around the state, there's fun to be had for every level and ability. New Hampshire is also home to one of the most extensive networks of cross-country ski trails in the East.  Little known fact: The snowmobile was invented in Ossipee, N.H. Since the state is the creator of this awesome fun mode of transportation, it's no wonder why we love snowmobiling so much! And the trails for snowmobiling are simply gorgeous. 
Need a little more than just fun facts... Well let me tell you that New Hampshire is the top state for crime corrections. It is the 4th safest US state for property crime. Violent crime levels are approximately half the US average with a ratio of 0.55 based upon 1.9 violent crimes per 1,000 against the national average figure of 3.47. This makes it the 6th safest state for such crime. Property crime is very low being at 14.67 against the national level of 40.43 – giving a ratio of 0.36.
Our state might be a small state in terms of size and population, yet it offers a very large variety of living options – urban, rural, lakeside, coastal, in the mountains, and more. Whether you are planning on renting or buying a home, know that you will have options.  Once you start comparing housing costs to some of the locations south of N.H., you'll see how living in NH may become even more desirable.
Share This Post